New Website coming soon!
New Website coming soon!
9 October 2019 (by admin)
Website 'go live'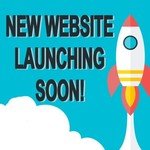 As you are aware, we have been experiencing some technical issues since the summer holidays which have affected our emails and school website. We appreciate that this has made it more difficult for you to keep up to date with school news and events. Thank you for your patience and understanding.
We have been working with Webanywhere to build a new website that offers a much improved experience for our Parents, Staff, Governors and wider community and we look forward to developing it further to suit everyone's needs.
We have included a translate feature so that the website can be translated into a range of languages. A home learning page where your child can access Mathletics, Mathseeds and Reading Eggs to support their learning at the click of a button. Our class blogs can be easily accessed which will help you stay up to date with your child's learning. A live calendar which will be regularly updated to keep you informed about school events and a School Gateway link, giving you easy access to top up your child's dinner money account and pay for school trips.
Our website will always be an evolving work in progress. We will continue to update our website regularly with news, photo's, information regarding your child's learning and other school events.
Our school mobile phone app has already been launched, and can be used to access the website via your mobile phones and tablets.
We expect to go 'live' over the remainder of this week and weekend and will let you know as soon as we are so that you can take a moment and navigate through our new website. We welcome your feedback so that you may offer your thoughts, suggestions and comments. Please email finance@littleheath.herts.sch.uk, complete the contact form on the school website or pop in to the office to share your views with a member of staff.